Unleashing Brilliance in Steel and TMT Bars
Your trusted source for Top-Quality, high-grade TMT bars that redefine strength and reliability in the construction industry. Our TMT bars are renowned for their exceptional and unmatched strength, durability, and flexibility, making them the ideal choice for all your construction needs.
Empowering Construction Excellence with Strength and Precision.
Building with Strength and Confidence – SALUJA GOLD TMT Bars:
Engineered for Superior Strength and Performance, Elevating the Success of Construction Projects.
Uncompromising Quality through Innovation:
Our Premium TMT Bars Utilize State-of-the-Art Technology and the Finest Raw Materials, Setting New Standards for Strength, Durability, Flexibility, and Corrosion Resistance.
Seamless Delivery Solutions:
Our Logistics Division Ensures Timely Product Supply to Channel Partners, Enabling Direct Customer Accessibility.
Quality, Service, and Sustainability Towards a Greener Future:
Our Steel Scrap Recycling Facility Promotes Environmental Responsibility.
Our Pledge is to Deliver High-Quality Products and Eco-Friendly Solutions, Minimizing Our Carbon Footprint for a Sustainable Future.
OUR MISSION
At Saluja Gold, we transcend the ordinary and surpass the expectations of our stakeholders. Our mission is clear: to exceed the creation of value anticipated by all who invest their trust in us. Through continuous improvement, we diligently safeguard the interests of our partners, stakeholders, and the environment, keeping their needs and values at the core of our every endeavor.
OUR VISION
We envision a world where Saluja Gold stands tall as the most acclaimed producer of steel and TMT bars, casting an indelible mark on the global stage. With unwavering determination, we aspire to become the unrivaled leader in the steel sector, setting an unmatched benchmark of excellence that inspires and captivates all.
क्यों, मजबूती सबकुछ है?
सलूजा गोल्ड में हमारी मजबूती का कारण है हमारा अनुभव, गुणवत्ता, और विनिवेश। हम उद्योग में एक प्रमुख नाम हैं और हमारे पास दशकों का अनुभव है जो हमें अन्यों से अलग बनाता है। हम उत्कृष्ट गुणवत्ता की पेशकश करते हैं जो हमेशा ग्राहकों की उम्मीदों को पूरा करती है। और अंत में, हम निवेश को महत्व देते हैं और नवाचारिता पर ध्यान केंद्रित करते हैं जो हमें सबसे आगे ले जाता है।





Tons of Steel Produced Annually
Happy Customers & Counting
Why Choose SALUJA GOLD TMT Bars
With over 45+ years of experience in industrial manufacturing, we bring a wealth of expertise to every project. Our long-standing presence in the industry is a testament to our commitment to excellence and customer satisfaction.

1. Unmatched Quality Assurance: Our TMT bars are manufactured using advanced technology with the finest materials, that undergoes rigorous quality checks & testing meeting national and international standards.
2. Wide Range of Sizes: We offer a diverse range of TMT bar sizes viz., 5.5mm/6mm, 8mm, 10mm, 12mm, 16mm, 20mm, 25mm, 28mm & 32mm to suit various construction requirements, giving you the flexibility to choose the best fit for your project.
3. Cutting-Edge Technology: Our state-of-the-art manufacturing process utilizes advanced technology to produce TMT bars that are highly resistant to corrosion and have excellent weldability. Our TMT bars withstand the test of time, even in harsh environments.
4. Trusted by Experts: Builders, architects, and engineers trust our TMT bars for their construction projects due to their exceptional performance and reliability.
5. Exceptional Flexibility, Bendability and Strength: The unique manufacturing process makes our TMT bars highly flexible, allowing for easy bending without compromising on strength that guarantees the safety of your structures.
Technical Solutions
Sustainability Goals
Our sustainability goals include reducing carbon footprint, promoting renewable energy, optimizing resource usage, and fostering eco-friendly practices for a greener future.
WHAT OUR CLIENTS ARE SAYING
"Saluja Gold TMT bars have revolutionised our construction projects. Their exceptional strength and durability provide a solid foundation for every structure we build. A builder's dream material, ensuring safety and excellence."
"Saluja Gold TMT bars are exceptional! They provided unmatched strength and reliability for my dream home's foundation. I trust their quality and appreciate their dedication to safety and durability."
"Saluja Gold TMT bars exceeded my expectations! Their unmatched strength and reliability made my construction project seamless and safe. Highly recommended for top-notch quality and peace of mind."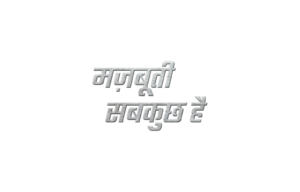 "SALUJA GOLD TMT bars, a pioneering family's promise. Trust our steel for your family's safety and the enduring strength for long-term integrity of your dream home. A lifetime handshake of reliability."
Fill all information details to consult with us to get sevices from us
FAQ Of Customer
If you have any questions please ask us and we will answer you as quickly as possible
Make a question now!
HOMES. BUILDINGS. BRIDGES. FLYOVERS. ROADS.
TMT BARS SUITED FOR ALL STRUCTURES,
READY TO OVERCOME ANY CHALLENGE!