SALUJA GOLD IS A LEADING MANUFACTURER AND SUPPLIER OF TMT BARS, BILLETS, AND SPONGE IRON IN INDIA.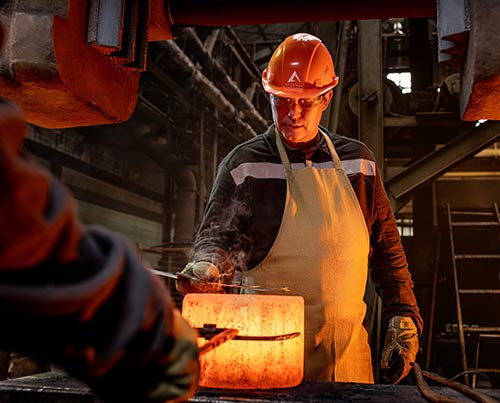 Welcome To SalujaGold
HOW IT ALL BEGAN: The Steel Revolution Unleashed!


45+ years strong, Saluja Steel & Power has forged an indelible path, starting from a spark of inspiration to become the pinnacle of steel production. Picture this: 1974, a young maverick named Amarjeet Singh Saluja, merely 18, ignites the fire of success with his "Iron Nail" factory. Little did he know that this humble beginning would pave the way for the rise of Saluja Gold, a force to be reckoned with in the industry.
THE PRESENT: Where Steel Meets Dreams
Welcome to the vibrant world of Saluja Gold, where steel and TMT bars reign supreme, sculpting the very essence of modern life. With a presence that resonates across Jharkhand and its neighboring states, we have a tapestry of tales to share, showcasing how our steelmaking prowess and TMT bar manufacturing expertise intertwine with everyday existence.
VALUES
Ready to Bring Bigger, Better, Faster And Stronger
Projects Than Ever Before!!
Where Dreams Shine in Gold
Sustainability takes center stage as steel plays a starring role in the grand theater of consciousness. As a perpetually recyclable marvel, steel becomes the torchbearer of eco-consciousness, forever ready to adorn the steelmaking process. Saluja Gold possesses an enigmatic allure, blending structural prowess and aesthetic splendor, making architects and engineers crave its presence.
Guided by an unwavering philosophy of crafting safe, sustainable steel and TMT bars, we proudly lead as the paramount supplier of premium steel products across major markets. From the roaring automotive industry to awe-inspiring construction, our legacy expands its reach to the vibrant lands of East India.
Welcome to Saluja Gold, the radiant epitome of steel excellence, where dreams are forged in golden hues. Join us on this extraordinary voyage as we illuminate the world, one golden step at a time.
WHAT OUR CLIENTS ARE SAYING
"SalujaGold's TMT Rebars have proven to be a game-changer for my construction projects. The consistent quality, durability, and ease of workability of these rebars have made my structures more robust and long-lasting. I appreciate the excellent customer service and reliable delivery. SalujaGold is now my go-to brand for all my steel requirements."
"I recently used SalujaGold's high-quality wires and round head nails for a construction project, and I couldn't be happier with the results. The wires exhibited impressive flexibility and corrosion resistance, while the round head nails' automated manufacturing process ensured precision and reliability. These products exceeded my expectations, and I highly recommend SalujaGold for anyone seeking top-notch steel solutions."
"SalujaGold's commitment to excellence is evident in their products and service. I have been using their TMT rebars for multiple construction projects, and they consistently deliver superior stability and strength. The integrated steel plant in Durgapur ensures top-notch quality, and their adherence to ISO certifications gives me confidence in their reliability. SalujaGold has become my preferred choice for high-quality steel products."
It is with great pride and pleasure that I present before you Saluja Gold TMT Bars, a flagship product in the Indian steel space with many market-leading numbers and a long-term vision of great infrastructure and equally solid customer satisfaction.
Since our inception almost 40 years ago, our products and social initiatives have demonstrated our drive to make 'better' every life we touch; be it our employees, our business associates, our customers, the communities around our plants and facilities, or the industry fraternity at large. And we do so by following the principle of perseverance, bettering ourselves, time and again, continuously, with dynamic enthusiasm. 
Further, to establish this culture and create a consistent brand experience, both for our internal and external stakeholders, we have adopted the motto "Mazbooti Sabkuch Hai",  a thought that is optimistic, empathetic, nationalistic and bold, just like our steel bars. 
Our steadily growing network of dealers and focused markets reflects the combined outcomes of the Saluja legacy and industrial confidence, as relevant to different stakeholders, and the impact of our strategy and integrated thinking. It is also in-line with our commitment to the highest standards of customer satisfaction and transparency.
A new feather in the cap of Saluja group is the Saluja Gold International School, an initiative that will propel Jharkhand into a new era of State-of-the-Art education.
I am confident of achieving higher peaks in the future. I would like to extend heartfelt gratitude to each and every member of our team for their sustained, untiring efforts into bringing Saluja Steel & Power where it is today. I would also like to thank all our stakeholders, Bankers, and the Government for the support and assistance provided throughout our journey
Onwards and upwards…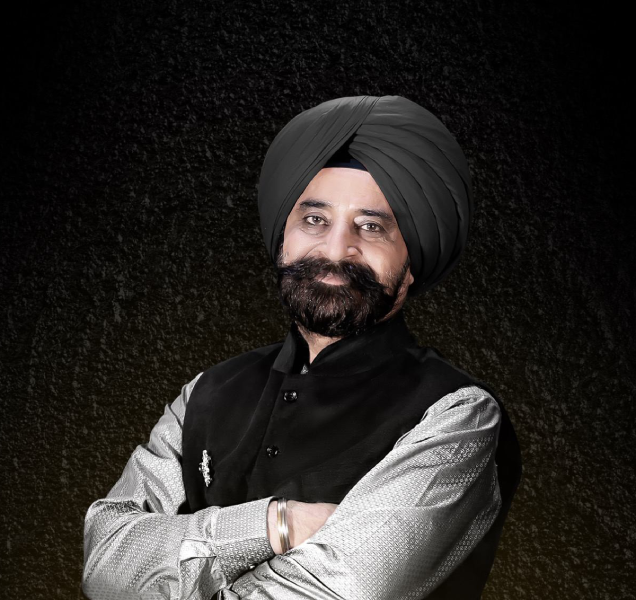 HOMES. BRIDGES. FLYOVERS. BUILDINGS. ROADS.
TMT BARS FOR ALL STRUTURES, READY FOR EVERY CHALLENGE
HOMES. BRIDGES. FLYOVERS. BUILDINGS. ROADS.
TMT BARS FOR ALL STRUTURES, READY FOR EVERY CHALLENGE